CANYON MFI-1 CNS-MFICAB01B Ultra-compact MFI Cable, certified by Apple, 1M length , 2.8mm , black color
Ultra-compact MFI Cable (black)
Charge and sync all your lightning connector devices quickly and safely, using just one cable. Simply plug the USB switch into any USB port and stay connected wherever you are - at home, at work, or on the road. The cable has an optimal length (one meter) that will comfortably accommodate the connected device, as well as save you from annoying wires tangle.

• Certification MFI
• Ultra-compact
• 1m cable length
• Easily connect to laptop USB port or USB charger
• Syncs music and pictures to/from your laptop in seconds
• Reliable design
• Supports 5V/2.4A USB adapters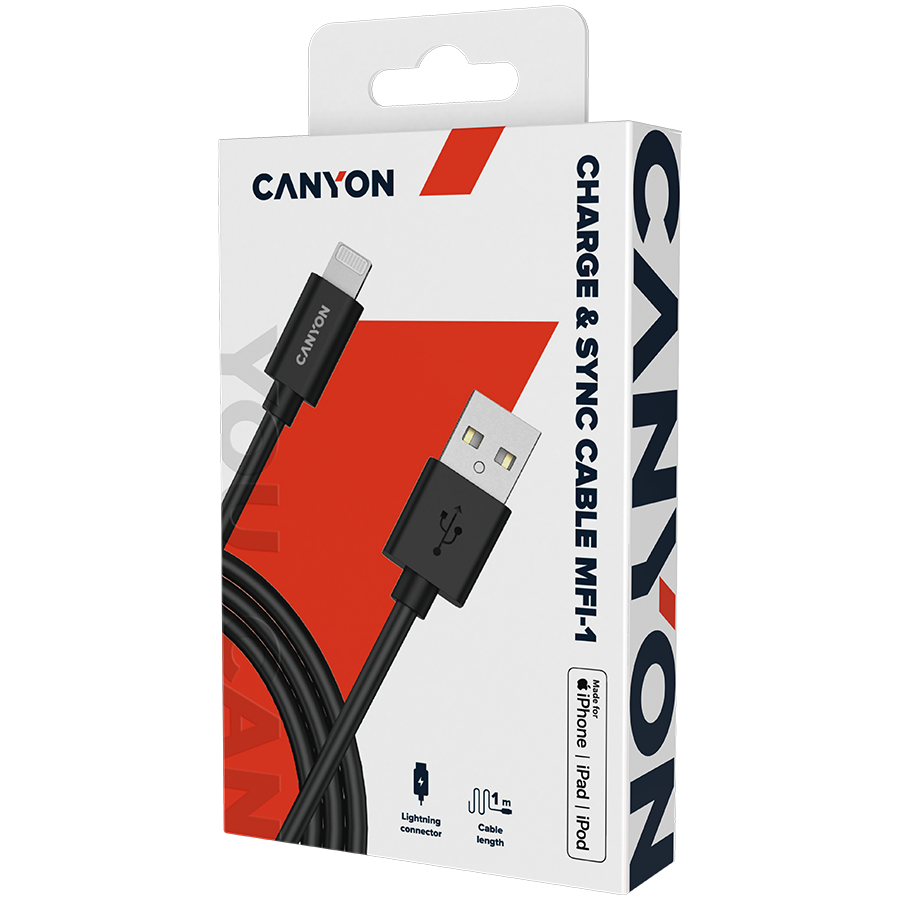 Producător:

CANYON

Cod:

CNS-MFICAB01B

Greutate:
Comandă rapidă
Completează cele 2 câmpuri
Ultra-compact MFI Cable (black)
Charge and sync all your lightning connector devices quickly and safely, using just one cable. Simply plug the USB switch into any USB port and stay connected wherever you are - at home, at work, or on the road. The cable has an optimal length (one meter) that will comfortably accommodate the connected device, as well as save you from annoying wires tangle.

• Certification MFI
• Ultra-compact
• 1m cable length
• Easily connect to laptop USB port or USB charger
• Syncs music and pictures to/from your laptop in seconds
• Reliable design
• Supports 5V/2.4A USB adapters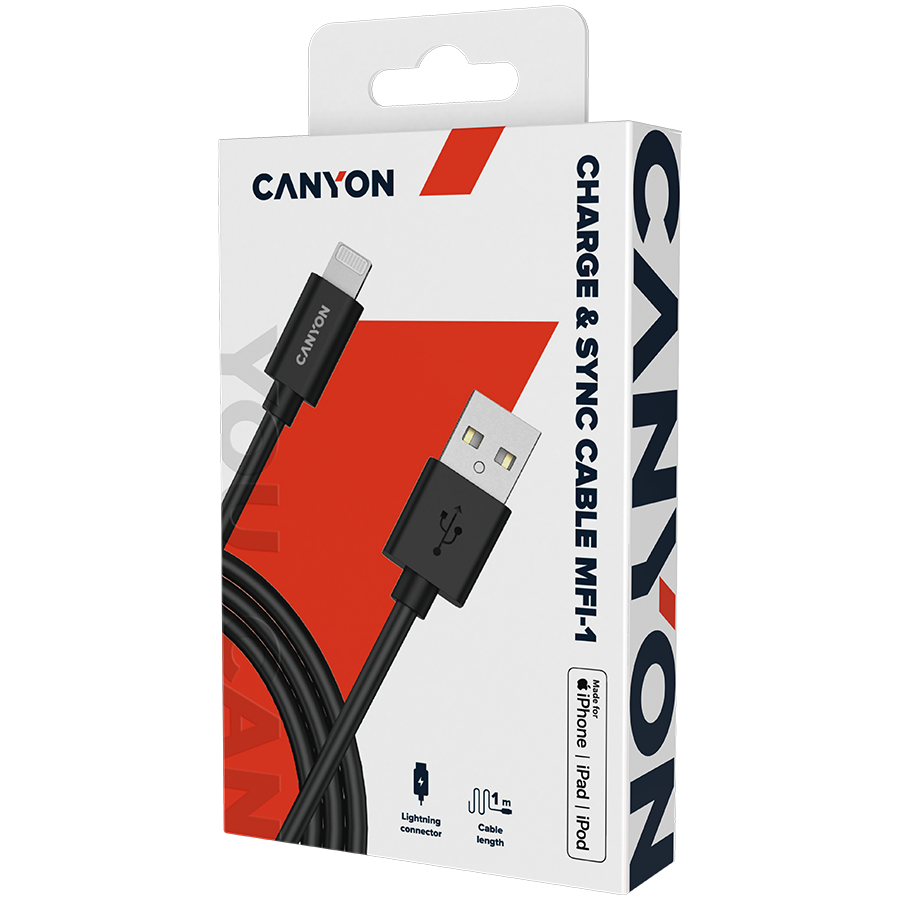 Ofertă personalizată
Salut!
Pentru a stabili o legatură și un parteneriat solid, dorim să îți propunem oferta personalizată. Ne adaptăm nevoilor tale, de aceea te vom contacta cu oferta potrivita.
Dacă nu ai gasit ceea ce căutai sau dorești un anumit produs și nu este in stoc sau vrei un anumit numar de produse, scrie datele de contact și noi îți răspundem la toate solicitările. La bsp-shop.ro găsești cele mai bune oferte, mii de produse și branduri de top!
Crește afacerea ta, hai să ne cunoastem și să gasim cea mai bună ofertă împreună!
bsp-shop.ro face eforturi permanente pentru a pastra acuratetea informatiilor din aceasta pagina / acest website. Cateodata acestea pot contine inadvertente: fotografia are caracter informativ si poate contine accesorii neincluse in pachetele standard, unele specificatii pot fi modificate de catre Producator fara preaviz sau pot contine erori de operare. Toate promotiile prezente in website / pagina sunt valabile in limita stocului disponibil.